CommStock Report
Cash Grain Advice with Agricultural Advocacy
Sign up for a $1 trial for the first month
$1 trial for the first month, then $178 every 3 months thereafter.
$1 trial for the first month, then $300 every 6 months thereafter.
A savings of $112 per year over the Quarterly Membership price!
$1 trial for the first month, then $499 every 1 year thereafter.
A savings of $213 per year over the Quarterly Membership price!
"Your report is an investment in my business, and it's been a good investment. Keep up the good work, and please don't retire until I do."
– John, Iowa Farmer
"Since last August, I have agreed with you guys and have well into 7 figures in my commodity account."
– Tom, Minnesota Farmer
"Per the Commstock advice, we still have old crop grain to sell in the bin and have not made any new crop forward sales."
– James, Iowa Farmer, April 2021 (held his crop when most people sold 2020 too soon)
Market Fresh Agriculutral News Scan With Market Recommendations
Agricultural commentary as well as overnight news pertinent to the markets and trading advice for the day. Send out at 7 AM each day!
The CommStock Report provides fresh market information each day with primary focus on grains, livestock and outside market recommendations. Each morning by 7:00 CST, the morning segment is updated with cash sales advice for the day as well as agricultural commentary pertinent to the markets.  Many subscribers have found this to be a quick way to "scan the media" and find out what is affecting the macro-climate of world economics down to the micro-climate of local markets. These snippets of news are coupled with market recommendations for both the hedger and speculative trader and include comments on livestock, grains and the general economy. Cash, futures and option strategies are some of the tools utilized in these recommendations.
Afternoon Market Review Includes Hard-Hitting Commentary With Today's Trade Positions
Opinionated agricultural commentary and market analysis. Updated by 3:30 p.m.
At the close of each market day, the CommStock Report is updated with analysis that explains the day's market movement, provides both short and long term market outlooks and frequently includes hard-hitting opinionated commentary that provides an advocacy forum for the concerns facing rural America – everything from Renewable Fuel Standard to Mandatory Price Reporting to the next Farm Bill to the affect of today's political climate on agriculture. . .and everything in between.
Weekend Updates: Sunday Preview of what's to come
We provide a Sunday report that helps give you a glimpse of market expectations for the week ahead.
Depending upon how the weekend unfolds, weather or other market related events could have an impact on the week to come.  We look to identify those specific highlights so you know what to expect going into the week.  These updates are all included in the modest subscription price paid for The CommStock Report.
Keeping Farmers Informed Coast-to-Coast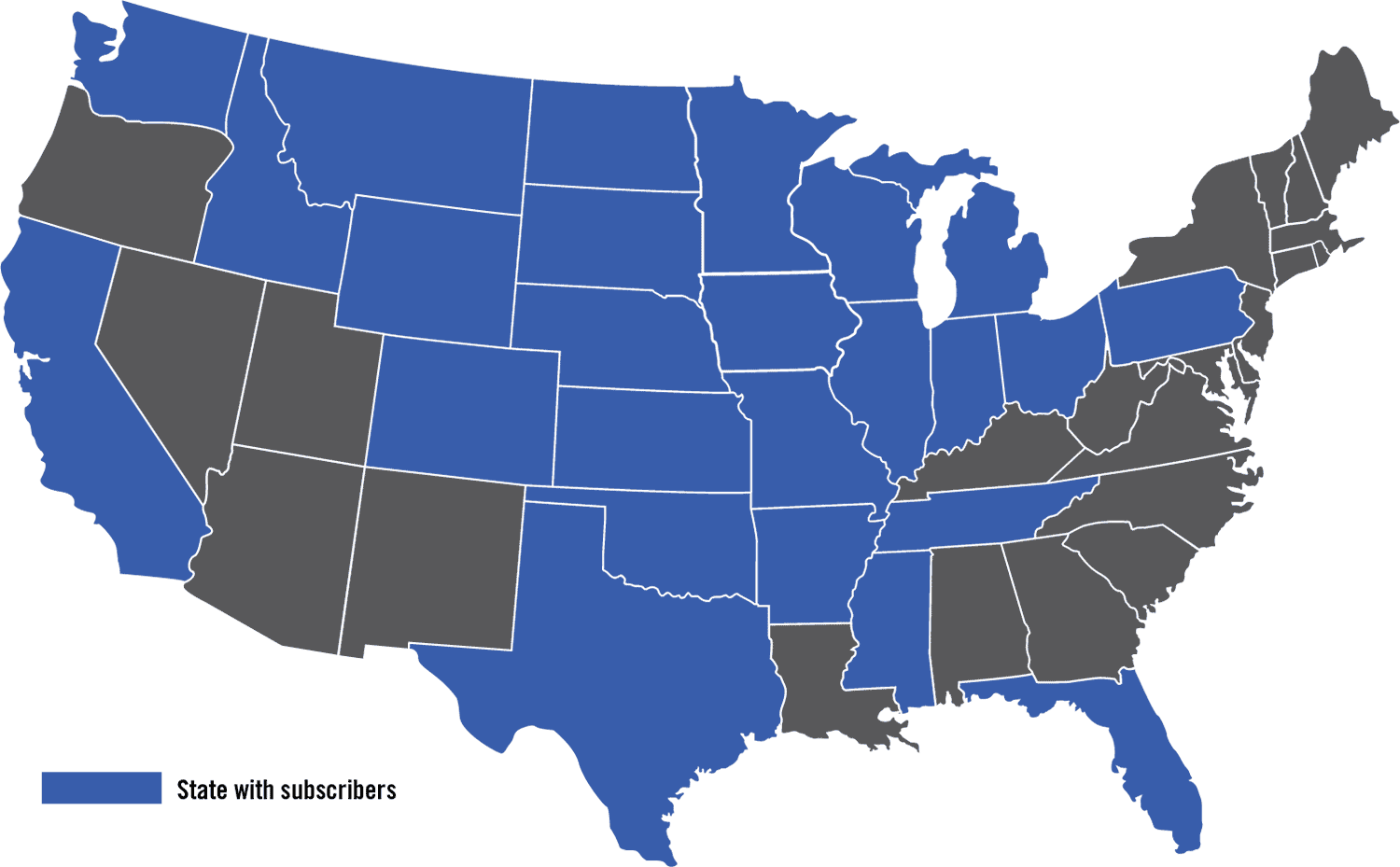 Coming to you from the nation's heartland, the CommStock Report is backed by over 30 years of real life farming experience.
Going above other market subscription services, the CommStock Report provides updated market information twice each market day.  We also offer access to our in house commodity brokers should subscribers have questions about the market recommendations or comments that are distributed via the CommStock Report.
The Commstock Difference
A toll free number is provided so that subscribers can contact our Commstock Investment brokers to get more information on market information or recommendations that are presented.
We live and work in the Heartland. Commstock management is involved in their own personal farming operations. We understand farming. You are not reading the market recommendations from someone in a "glass house" in Chicago or New York that is practicing agriculture remotely. We live it every day – we know agriculture!
The Commstock Report is priced at a level that makes sense to today's producer – just over a dollar/day!
All of our information is fresh, updated twice a day!
A subscription to The Commstock Report gives you access to our reports via our password protected website. This means you can access the market information you want and need from anywhere you are in the world at a time that is convenient for you.
The Commstock Report offers subscribers access to archived reports, so if you missed a report or wish to print off a favorite, you can do so.
Reports are e-mailed twice each market day, making it easy to retrieve, anytime, anywhere.
Download the Commstock app to get market quotes on the go!
Radio Version
Newsletter, Radio, Print, Podcast
Find the radio station nearest to you that airs the "Commstock Report."
Does your radio station want to air the CommStock Report broadcast? Contact us to be added to our network.
Subscribe to our Podcast RSS Feed:
Copy the feed URL below and paste it into your RSS Reader:
https://feeds.buzzsprout.com/889474.rss
The Podcast is just a small portion of the total CommStock Report that is published daily. Not a subscriber? Like what you hear? Check out what we have to offer: