About David
David Kruse is Chairman and co-owner of Commstock Investments in Royal, Iowa.  He has been a commodity broker and advisor since 1985.  David Kruse began farming in 1973.  He is a 4th generation farmer that can trace his farming roots back to Mecklenberg, Germany.  He still owns and manages 880 acres of prime farmland on some of the best soils in Iowa.  Having experienced the full on effects of the 1980's farm depression, David saw a necessity for managing risk, which led him to establishing his own risk-management firm.
David is a professional writer.  He has authored The Commstock Report since 1986.  Mr. Kruse has stood out as a champion of competitive markets and has been a vocal proponent for the ethanol industry.  His unique opinionated commentary has been a leading advocate for agriculture and the typical American farmer. Since inception, David has written over 20,000 reports defending the American farmer and his contributions to the world.  His reports are heard across several radio stations and newspapers covering the greater Midwest.  The Commstock Report has also been delivered electronically by subscription on DTN/Progressive Farmer and the Internet since 1986 to thousands of subscribers across the US and Canada.
David is also a featured speaker at many commodity conferences as well as private agribusiness meetings.  His expertise is highly sought after from major publications such as the Wall Street Journal as well as political candidates running for office looking to become informed about the ag issues.
Matthew Kruse
President
Matthew Kruse is the President of Commstock Investments. He is in charge of defining growth strategies and creating new revenue sources. He has worked in agriculture asset management since 2002 as the Chief Operational Officer for an investment management company that owned and operated sustainable, large scale farmland in Brazil. He currently owns his own asset management company, Genesis Investimentos, which advises American investors on farmland investments in Brazil. He received his BS in Political Science and International Relations from Iowa State University and holds an Executive MBA from Walden University. He holds a Series 3, 30, and 31. He resides in Des Moines, IA.
Jane Kruse
Vice Chairman
Jane Kruse is the Vice Chairman for CommStock Investments. In the past, she has held the position of Office and Compliance Manager, overseeing the Regulatory, Compliance and Human resource aspects of the business. She has her Master's degree in Education from Drake University and prior to joining their family business in 1997, held a management position for 12 years at Iowa Lakes Community College.
Katie Geerdes
Office Manager
Katie and her husband have operated a grain and cattle feedlot operation since 2011 and she has been with CommStock Investments since 2014. Katie handles a multitude of daily responsibilities that range from assisting customers with opening new accounts to handling margin clerk responsibilities. Katie holds an Associate degree in Agricultural Business and resides with her family on a farm northwest of Peterson, Iowa.
Rodney Petersen
President of Agrivantage
Rod has been farming since 1973. He joined CommStock Investments in March of 2000 after reducing his livestock inventory and having more time on his hands. While Rod is still actively engaged in his farm operation, he is also a licensed commodity broker which is helpful in his role as head of AgriVantage and Royalty Insurance, our crop and property and casualty insurance companies. Using a relationship driven model, Rod has built AgriVantage into a trusted and leading crop insurance agency within the state. He prides himself on the fact that we are "farmers helping farmers" and understanding both markets and agriculture, allows us to better assist the producers with their crop insurance needs.
Joe Camp
Director of Managed Programs at Market Focus LLC
Joe Camp is Director of Managed Programs at Market Focus LLC, a division of CommStock Investments. His role is to assist producers with the full service grain marketing programs offered by CommStock's line of Market Focus managed pricing products. He has been a trusted source of grain marketing advice for producers across the Midwest while providing hedge recommendations and order execution services as a Series 3 licensed broker. He is a published writer and accomplished presenter on agricultural markets. Joe earned a master's degree after completing an economics fellowship at Eastern Illinois University.
David Shively
Broker
Having deep roots in agriculture, David grew up on a grain and livestock farm in Northeast Missouri, near Hunnewell. After graduating from the University of Missouri with degrees in Agricultural Economics and Agriculture Systems Management, he accepted a position as a grain merchandiser with a major corporation, bouncing around the western U.S. and then returned back to Missouri as Director of Operations for his state's gubernatorial campaign. Now David is combining his diverse experience in agricultural markets, economic analysis and political maneuvering to work in the futures industry. David brings a down home, hands-on and trustworthy knowledge of production agriculture in both the grain and livestock sectors. He really understands our producer clients, production agriculture and the marketing tools available to his clients.
Lori Carter
Broker
Lori Carter was born and raised in New Mexico. She graduated from New Mexico State University with a BS degree in Animal Science, where she participated on the NMSU Jr Meats Judging team. Lori moved to Garden City, Kansas, to work in Quality Control at Val-Agri Beef Packing. Lori later worked as an ag technician under Dr Gerald Greene at the Kansas State University experiment station. In 1989, Lori went to work as a commodity broker for GC Marketing, where she has been since, as GC Marketing later became Gerber Commodities, and now Commstock Investments. Lori has worked with mostly agricultural clients, assisting them with Risk management for their livestock and ag products, for 30 years. Lori has also been involved in local activities, including Beef Empire Days, SW Kansas CattleWomen, and KSU Extension.
Teresa Warfield
Administrative Assistant
Teresa Warfield works in our Garden City Kansas office as an administrative assistant handling various duties. She started at Gerber Commodities, which is now CommStock Investments in 2005. Teresa grew up in northwestern South Dakota and has lived in western Kansas since 1982.
Eric Relph
Broker
Eric Relph is the Branch Manager in the Royal Iowa office. His primary role is to assist grain farmers with sales price risk management and cattle producers with sales hedging and input cost management. A native of western Kansas, Eric was raised in a family of farmers, cattlemen, and business owners. Being from the heart of feedlot country, he developed a passion for the agriculture industry and the role it plays in the everyday lives of all Americans. After 15 years as a business owner himself, Eric decided to transition into full time brokerage work, and obtained his series 3 and 30 licenses. Additionally, he is licensed in multiple states for crop, property and casualty insurance. Outside of the office he enjoys the outdoors, spending time with his wife Chandra, their children, grandchildren, and extended family.--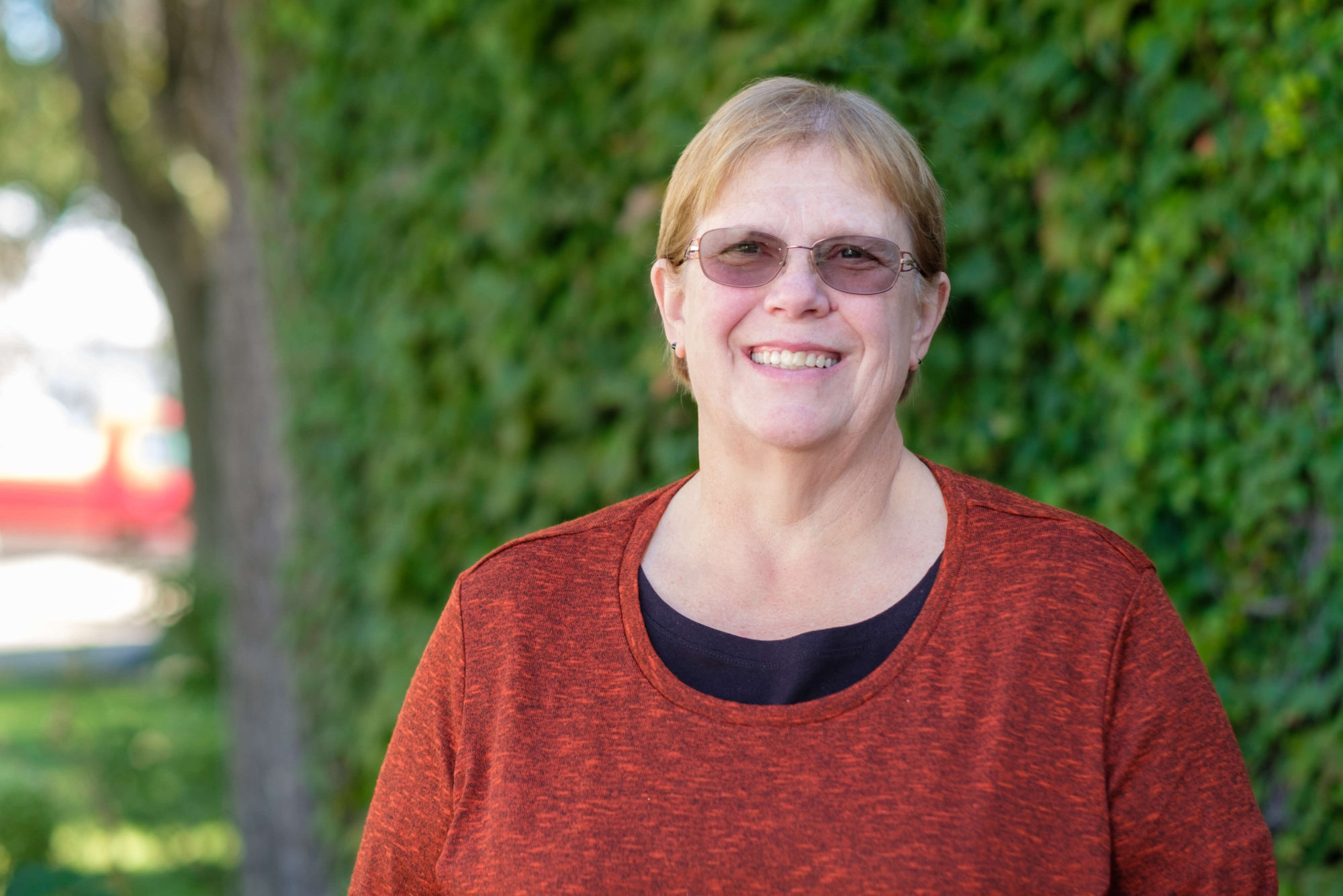 Sue Hartmann
Customer Service Manager
Sue Hartmann and her husband operate a grain and livestock farming operation near Everly, Iowa. Susie joined CommStock Investments in the mid-90's as an office assistant. Since that time, she has become our "Jill of all trades" as she has handled a multitude of responsibilities, ranging from margin clerk for CommStock Investments to becoming licensed as a crop insurance agent. She now works most extensively with AgriVantage, our crop insurance company as the office manager.
Josh Van Ryswyk
Finance and Compliance Manager
Josh Van Ryswyk is the Finance and Compliance Manager at CommStock Investments. Josh grew up in Iowa, earning a degree in Corporate Communications from Simpson College. He began his career working as a financial planner and analyst, conducting client portfolio reviews and equity research. He later switched careers working as an executive chef, developing menus and operations for some of the top restaurants in Des Moines. Josh is excited about using his financial management skills to help Commstock improve the customer experience.
Dan Manternach
Senior Economist
Dan Manternach grew up on a diversified family farm in Iowa that had a beef herd, feedlot, farrow-to-finish hog operation and an egg-laying chicken operation. Dan is currently a Senior Economist at Commstock Investments. He is a former President of Pro Farmer where he developed strategic alliances with firms in Canada and Australia that led to the launch of Pro Farmer Australia and Pro Farmer Canada. He's a graduate of Iowa State University where he majored in Agricultural Communications and Agricultural Economics.